We woke up at 8am at the church in Minneapolis, Minnesota. We got breakfast at Caribou coffee. After that we went back to first Lutheran Church and attended their service, which started at 10am. They were welcoming and excited for us to be there. We then went to Chipotle for lunch before starting our about 3 hr drive north. We arrived at the school that we would be staying at for the next few days. We first unloaded the van and got situated in our rooms. After that we had dinner which was sloppy joes, mac & cheese, baked beans, and salad. Then we had our youth orientation which consisted of "speed friending". The youthworks leaders asked very random questions like, "what type of ice cream most describes your life?" After that all the adults came in and we had our first large group gathering. We sang, prayed, and watched videos about youthworks and a singer/songwriter who created a song a out God. Then we got together as a church and talked about our high and lows, as well as what we are excited and nervous for. Then it was time for lights out.

I saw God in many ways. The people at first Lutheran were very nice and appreciative of what we were doing and wanted to learn more. Then when we were at Chipotle, a man there prayed before he ate his meal. Then once we got to the school, the leaders were really friendly and helped us sette in. I also saw God when He got us to all the places we needed to go safely.

​

Powered by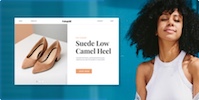 Create your own unique website with customizable templates.