Family ministry at grace lutheran
Family Ministry is an important part of ministry at any church and makes a large impact on the faith of the parents and also the youth. Part of youth ministry includes family ministry. Families are encouraged to volunteer with G.R.A.C.E. Place, our Sunday school program as well as be youth group leaders. You can also be a part of the Youth Visioning Team and help create the events that happen for the youth or be a part of the Christian Education team to be an integral part in the educational part of ministry.

I, Kelsey, the youth director at Grace, am also passionate about starting a ministry, an-at-home-ministry for families. This gets me out of the office and into your lives but also will help you and your family build a relationship with Christ. Below is the letter sent out to families of Grace about the opportunity. If you are interested, please visit the contact page and write me an email, call me, or come visit so we can set-up a date to meet and talk.

Powered by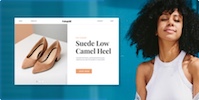 Create your own unique website with customizable templates.